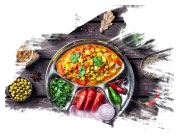 In India, food is usually served on a metal plate called a "Thali".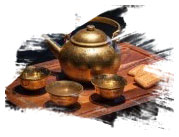 In India, tea is called "Chai" and is even better if it is made from black tea and "masala", which is a blend of spices.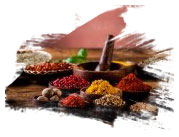 Indian cuisine is one of the most fragrant in the world because it makes a distinction between basic spices and noble spices.