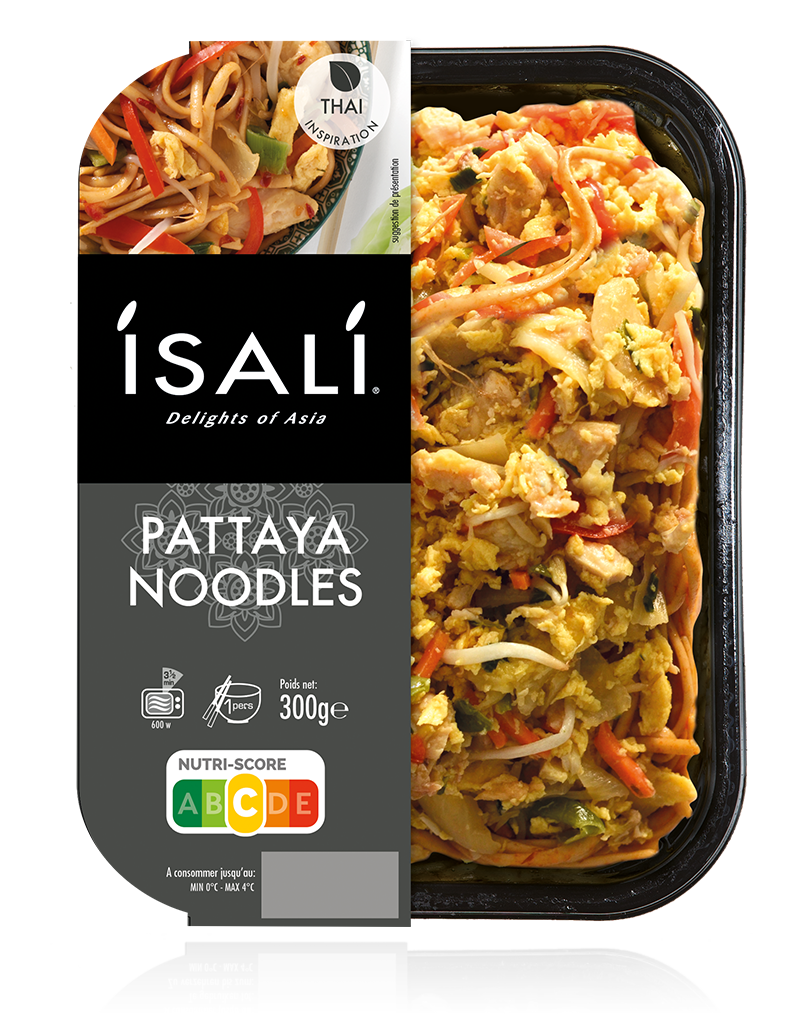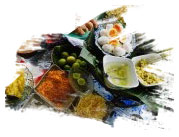 Thai cuisine is always distinguished for its 4 basic flavours: spicy, sour, savoury and sweet.
Let yourself be tempted by the charm of Asia and all its dishes. Slightly spiced, this Thai meal combines tender pieces of chicken breast, carefully selected vegetables and some soy sprouts. To serve as a side dish or as a main dish
A tasty recipe inspired by Thai cuisine and consisting of delicious noodles enriched by a tasty blend of fresh vegetables, tender pieces of chicken and eggs. This dish is served with a delicately sweetened sauce, spiced up with a few red peppers. Can be enjoyed as a main course or as a side-dish, depending on your preference.
For 400 g, pierce a few holes in the film and heat in a microwave for 5 minutes at 600 W
1 x 400 g portion contains:
ENERGY
2528 Kj
604 Kcal
23%
RNJ
Saturated fatty acids
5,6g
28%
RNJ
For 100g : 628 Kj / 150 Kcal
Details provided for information purposes. Please see the packaging for the latest values. Also available in 300 g, see details on the pack. This item may not be for sale in your country.
If you like this product, you will no doubt enjoy
REGISTER FOR YOUR NEWSLETTER
Fresh ready meals with the refined flavours of Asia