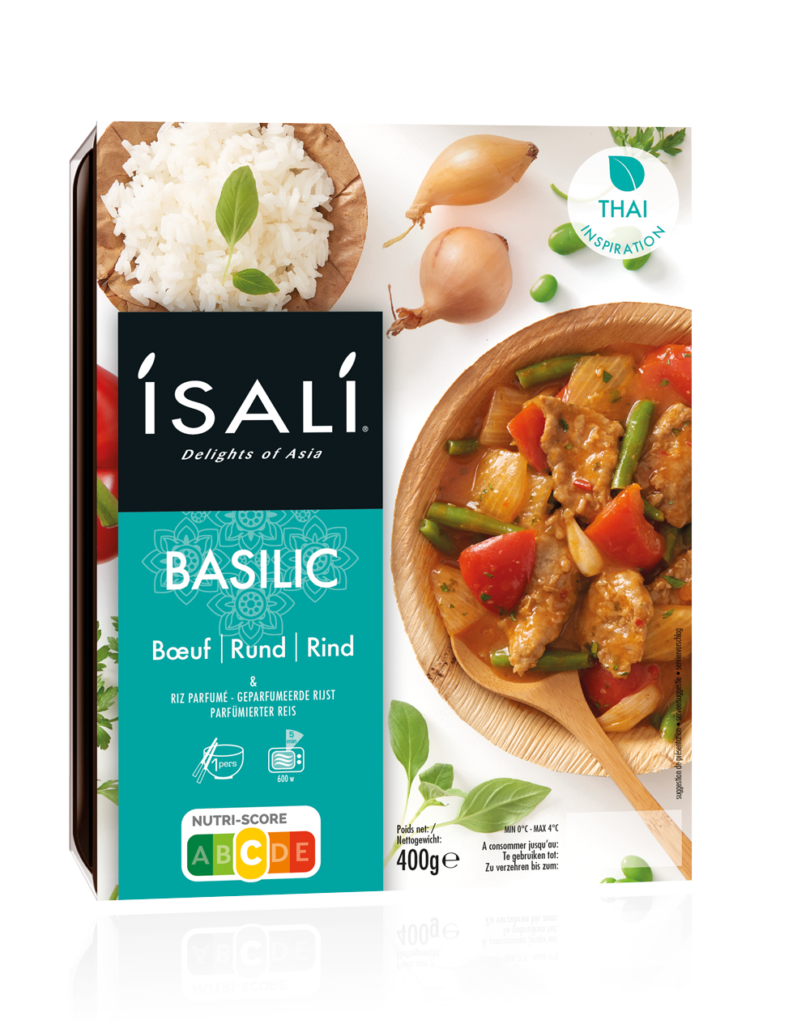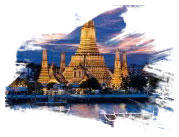 While the Americans call New-York the "Big Apple", in Thailand, Bangkok is the "Big Mango".
Basil Beef
& fragrant rice
In the land of the king elephant, one dish rises above the rest. To prepare itself, beef adorns itself each morning with its most precious jewels: red peppers, beans, eggs and red chilli – not forgetting the glorious basil leaves that make the whole dish so magnificent. A majestic dish for such a welcoming country.
This tasty, slightly spicy Thai recipe blends the richness of fine slices of tender beef, sautéed in basil, red peppers, onions and green beans, as well as a subtle soy sauce. ISALI Basic Beef is served with fragrant rice.
For 400 g, pierce a few holes in the film and heat in a microwave for 5 minutes at 600 W
1 x 400 g portion contains:
ENERGY
2164 Kj
516 Kcal
26%
RNJ
Saturated fatty acids
3,2g
16%
RNJ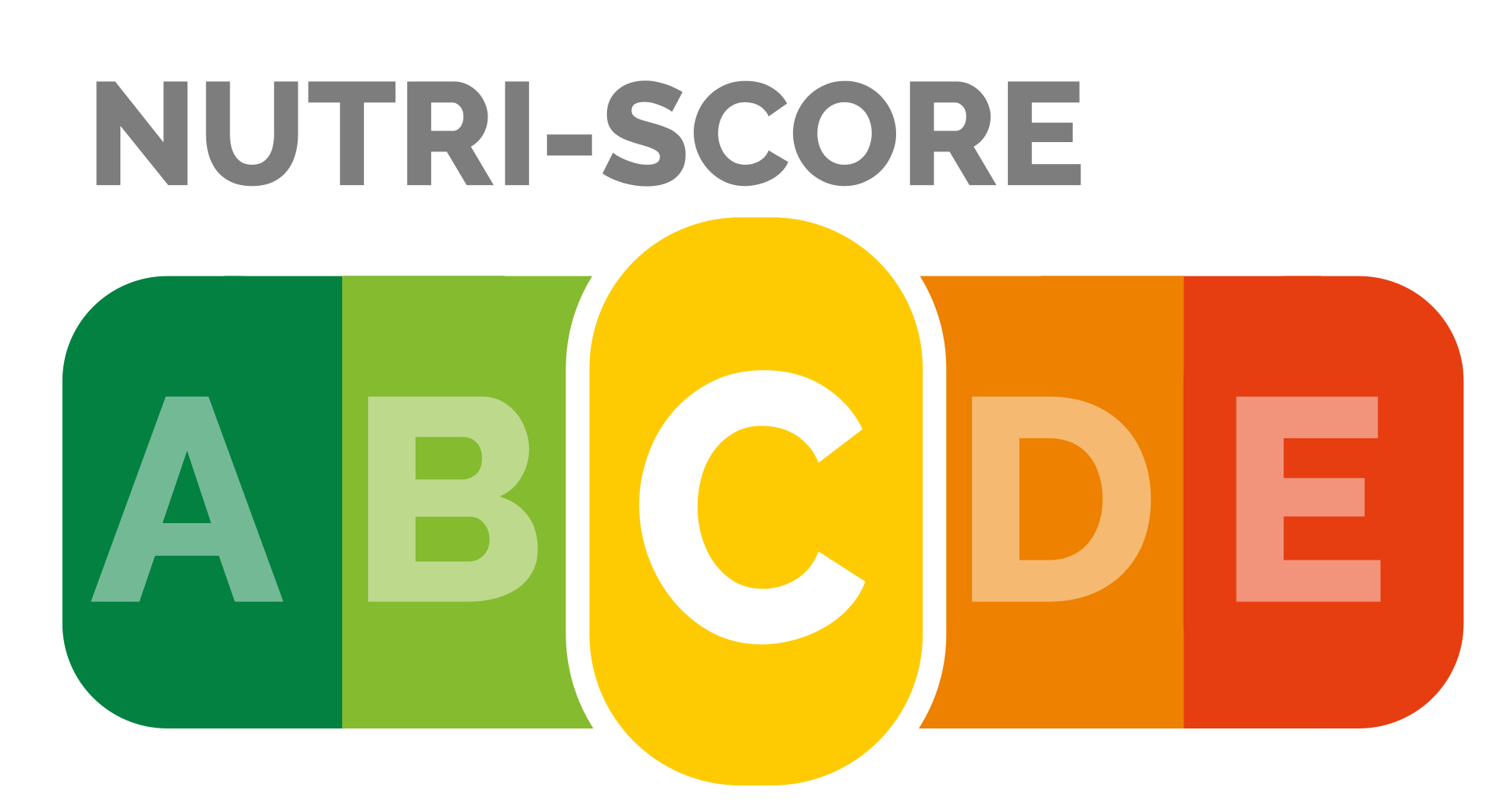 For 100g : 541 Kj / 129 Kcal
Details provided for information purposes. Please see the packaging for the latest values. Also available in 300 g, see details on the pack. This item may not be for sale in your country.
If you like this product, you will no doubt enjoy
REGISTER FOR YOUR NEWSLETTER
Fresh ready meals with the refined flavours of Asia