Discover a new urban journey filled with flavors with the "StrEATfood" By Isali range. Four new fun and mobile recipes for guaranteed pleasure.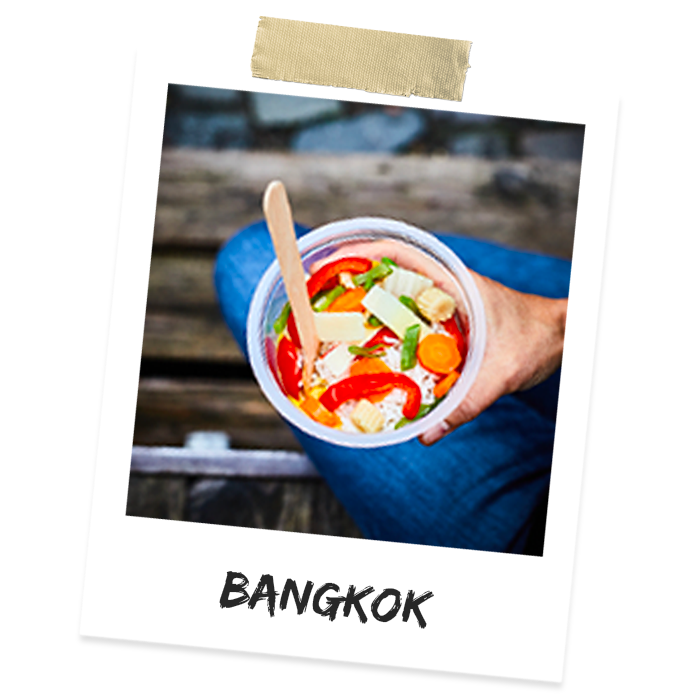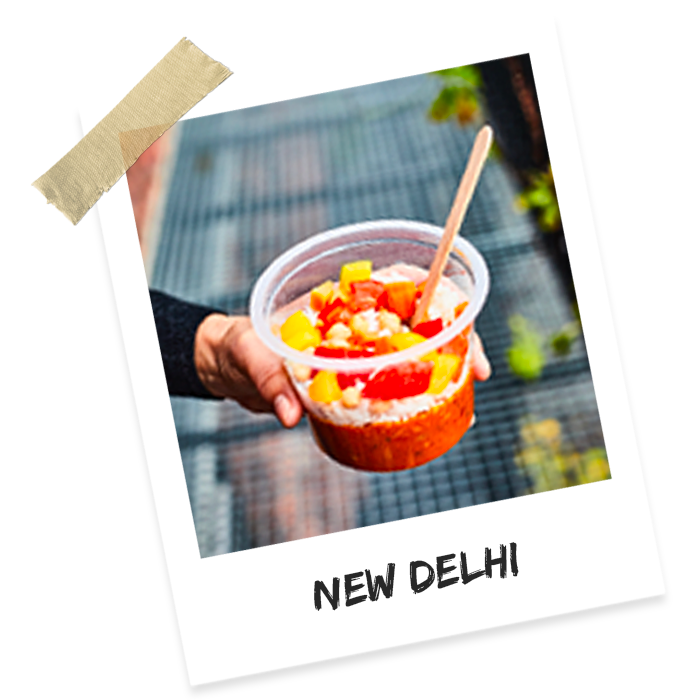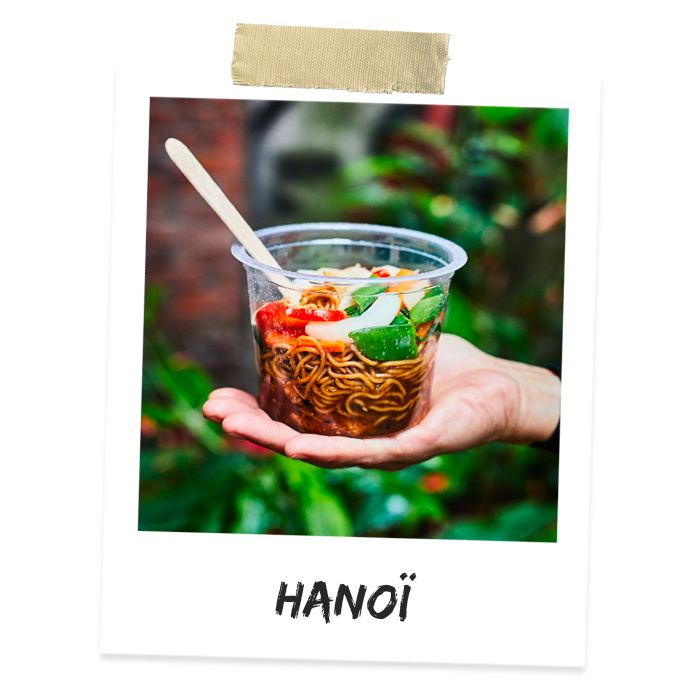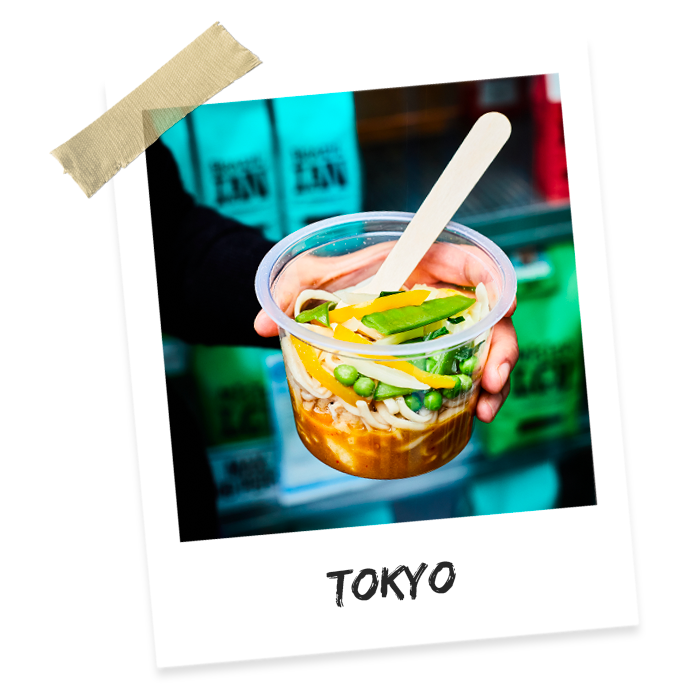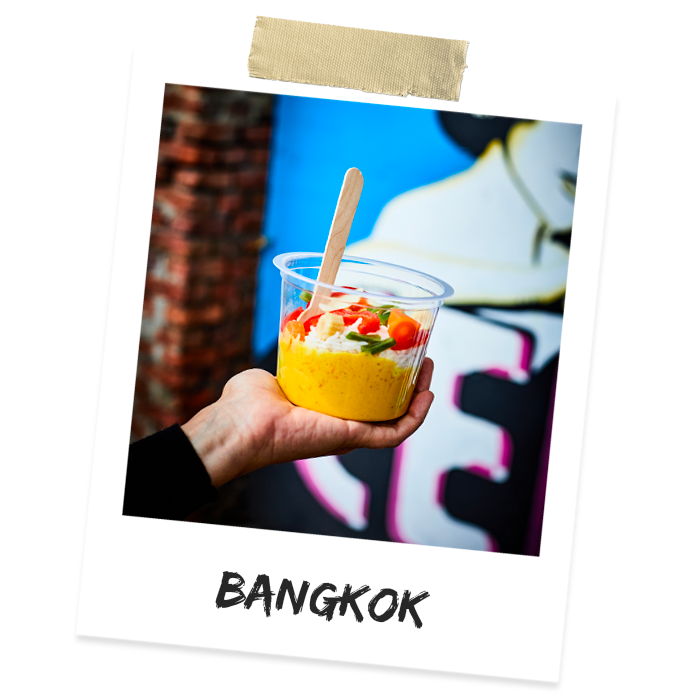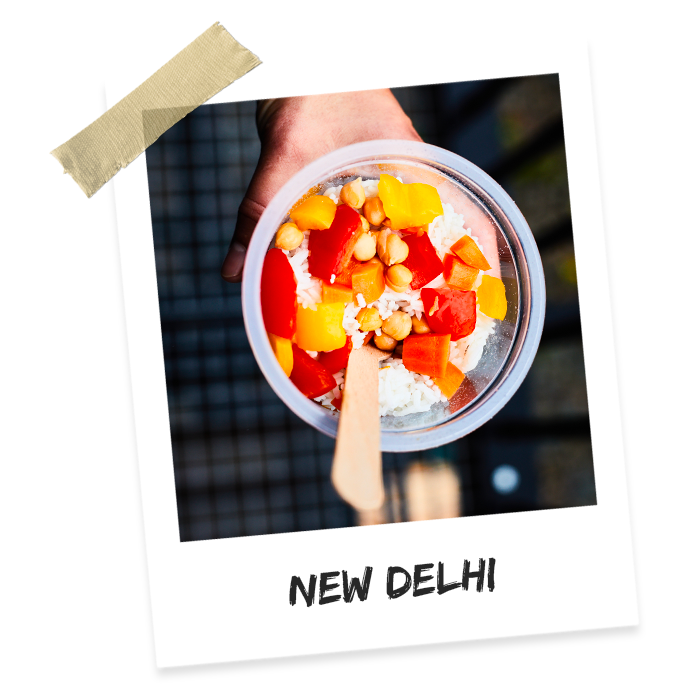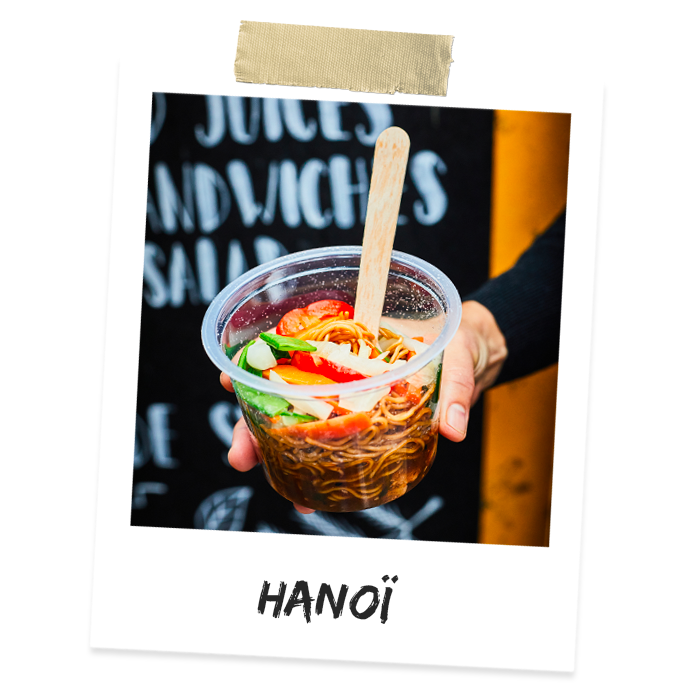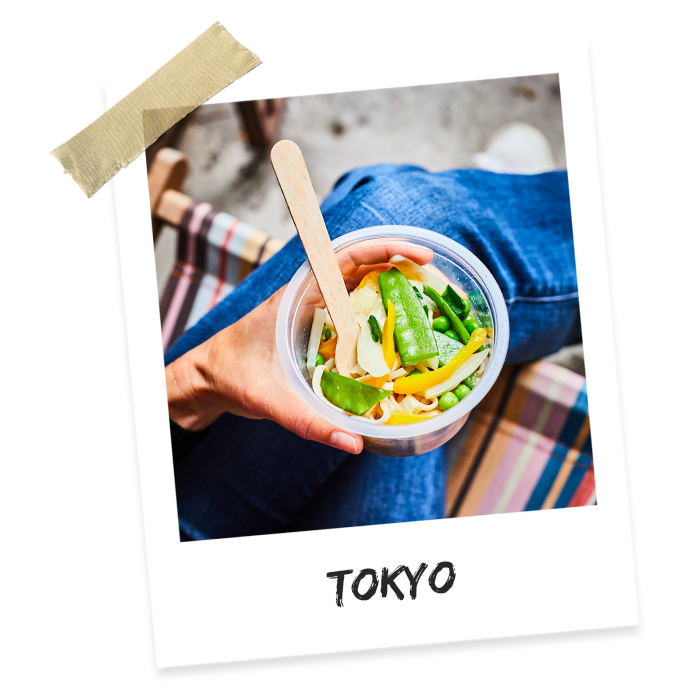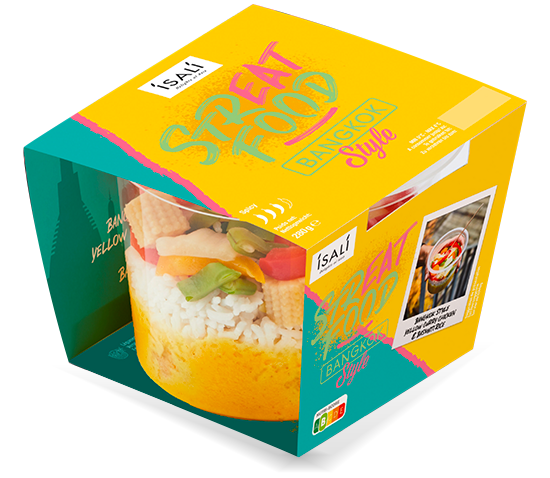 Authentic Bangkok-style recipe made with tender chicken fillet in a coconut milk sauce with fresh vegetables, all served with delicious rice. Bangkok street food is known for its fresh ingredients, bold flavors, and diverse selection of dishes, including both traditional Thai recipes and fusion dishes that incorporate flavors from around the world.

Originating from the suburbs of Hanoi, this recipe made with pork, various crunchy vegetables, and thin noodles holds a special place in street food cuisine. Hanoi, the capital of Vietnam, is known for its rich culture. Eating street food there is a unique and memorable experience, but also an excellent way to immerse yourself in the local culture and cuisine.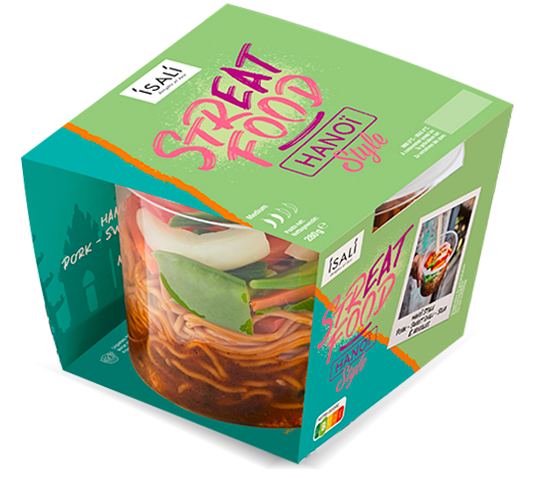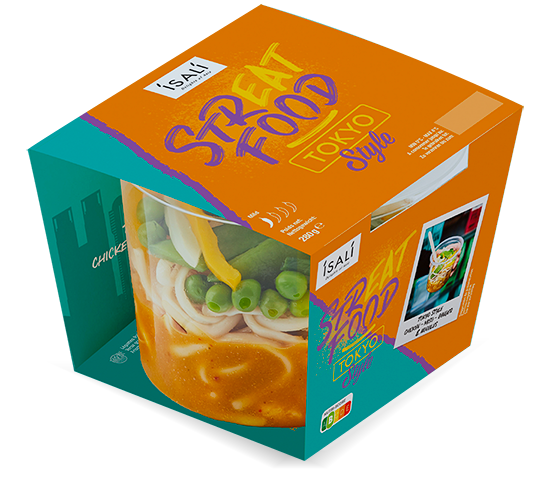 Recipe inspired by Japanese street food, made with chicken fillets and a generous mix of vegetables, including mirin, an essential ingredient in Japanese cuisine. Street food dishes are a reflection of Tokyo's rich culinary heritage and offer a delicious and affordable way to taste the diversity of the city's cuisine.

Recipe inspired by traditional Indian cuisine from street food, featuring chicken fillet with different tender vegetables, all topped with a creamy sauce and basmati rice. Known for its bold and spicy flavors as well as the use of traditional ingredients such as spices, herbs, and chutneys, New Delhi is home to a thriving street food scene that offers a wide range of cuisines, including Mughlai, Punjabi, and South Indian.

REGISTER FOR YOUR NEWSLETTER
Fresh ready meals with the refined flavours of Asia